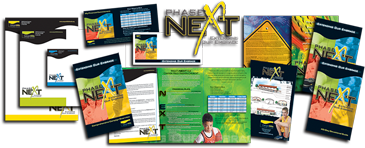 We start every project by exploring graphic design examples with you. When words alone fall short, looking at creative examples can help you clarify and express your thoughts as well as offer new ideas.
When dealing with graphic design development, a picture is worth a thousand words! Because of this, we are committed to investing time on the front-end of each graphic design project to look at lots of visual & written design examples to further assist you in articulating what you want/need. Reviewing these creative references together (logos / corporate identity, brochures, website designs, etc.) will speak volumes for you, and help us set an agreed-upon direction. This process will give you the assurance that the creative translation of your direction develops into a marketing communications look that you feel good about. As our client, we give you the director's chair… and control of all that is created.
Good marketing communications should help your branding efforts
Whether developing branding vehicles such as a logo identity, mailers, ads, brochures, creating a website design, or even a whole integrated marketing communications campaign with a mix of elements, Catalyst will draw out your unique vision and bring about creative solutions that propel your branding efforts. A brand is a PROMISE DELIVERED! Clarity and consistency in communicating the "core benefits" of your promise in your marketing communications is an absolute imperative.
Few projects are too small for our graphic design firm. Whether you need a logo design or website design, we can affordably help.
We understand that companies have very different needs and budgets for their marketing communications. We're a low-overhead graphic design firm which allows us to provide the services of a larger advertising agency at a fraction of the cost...and with no retainers. So whether you need a logo design / corporate identity, a website design, or marketing sales materials, we can work with you in two ways: by the hour -or- by the project. It all gets the same attention, and we are glad to serve! See more on our two billing approaches in the "How Can We Serve?" section.

A "consumer benefit" approach to the creative process is the foundation at our Kennesaw advertising agency.
Before the creative sparks fly at our advertising agency, we want to hear your thougths on what you think will reach your target market(s). You can come into our Kennesaw studio (just north of Marietta), and we will strategize with you on how to creatively promote the "consumber benefits" of your product or service. We know that the best creative results, whether creating a brand identity or website design, are those which intricately involve our clients. Ever since our inception, our advertising agency has been committed to working closely with our clients to ensure that we not only hit the mark with their consumers, but that the branding look "wears well" with them. So, let's work together to craft the perfect image/message that will rise above the clutter of competitive noise as well as confidently communicate a brand identity of strength and assurance to your audience.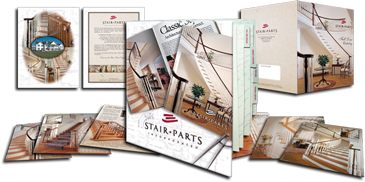 From corporate idenity to website design and development, a marketing firm that delivers memorable creative will bring good returns on investment with your target audience.
Our marketing firm will develop an overall corporated identity look and verbiage that captures the essence of your consumer-oriented message. Memorable creativity is how you leverage integrated communications to work for you, and like currency, the smarter the creative investment, the greater the return. Take your website, for example. We will leverage our website design skills to increase your online brand identity. With a commitment to consistency in your marketing communications, we will make sure your website design / development nicely ties into your overall brand image (i.e. corporate identity, ad design, sales collateral). From a small four-page website design to a larger web site project, we can help you with your website development planning stages through going live!
So, whether it's your trade show sales collateral, corporate or brand identity, retail packaging design, annual reports, corporate identity, or website design and development... our marketing firm will extend that core concept consistenly into your all of your inegrated marketing communications for maximum impact. IMPACT: that quality in marketing creativity that strikes suddenly against the audience's indifference and enlivens their mind to receive a message. Isn't impact—that which raises your brand awareness and sales curve—the end goal of your advertising and marketing communications?